Traditional music from Quebec
Benoît et Colin's first album out now! (CD/VINYL/DIGITAL)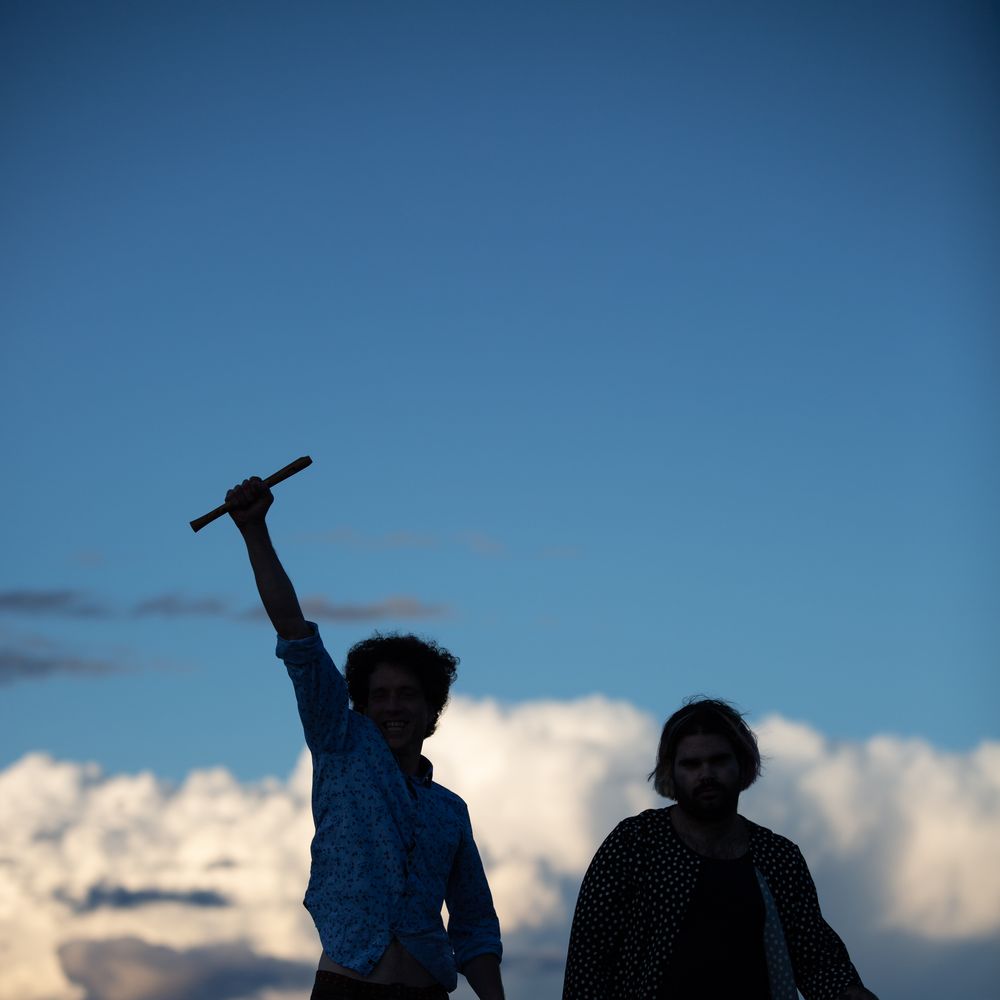 French Canadian traditional music duo on recorder and guitar
Benoît et Colin is the reunion of two well-seasoned traditional musicians. Recorder virtuoso Benoît Fortier (Les Chauffeurs à pieds) from Quebec City joins forces with the lively, creative and multi- talented Montreal guitarist Colin Savoie-Levac (Rosier, The Duhks) to play some good old-fashioned Quebecois folk music. Their first self-titled album (2021) presents stripped-down music in their image : at once rich and simple, and interpreted with a touch of exuberance, it will get you grinning from ear to ear. This is the first time an album is entirely dedicated to interpreting the traditional Quebecois repertoire on the recorder.
The album offers a selection of Quebecois folk tunes played as a duo of recorder and guitar/banjo. Both artists explore an impressive variety of colours and styles, ranging from virtuosity (Le rossignol) to more atmospheric and nostalgic ambience (1re partie du Set de Valcartier). Recorded in the spirit of spontaneity and encounters, three guest musicians join the duo for certain songs: David Brunelle on harmonica and violin, Daniel Roy on flute and vocals, and Louis-Simon Lemieux on violin and vocals. An original composition (Reel à Jean-François Bélanger), written by the members of Les Chauffeurs à pieds, and a traditional song (J'ai pris la plus belle) complete the album.
Over time, Fortier has developed his own unique and personal sound on the recorder. He has explored and pushed the expressive and technical possibilities of his instrument playing in the Quebecois folk style for more than 25 years. The Benoît et Colin duo reflects this same effort. Now, for the first time on a full LP, listeners can hear the recorder play a series of known and lesser-known songs typically played on the violin or the accordion originating from a variety of sources (notably Jean Carignan and the Soucy family).
Together, Benoît et Colin have an impressive track record. Fortier has been travelling the world's stages for more than 20 years as a recorder and French horn player, and singer (among other things) with Les Chauffeurs à pieds. Recognized by his peers as the primary representative of traditional Quebecois music on the recorder, Fortier has developed a unique and personal style over the years that is deeply rooted in folklore. Coming from a family of traditional musicians, Savoie-Levac has been playing the guitar with fervour and sophistication for more than 15 years. A highly sought-after musician, he shares his passion for the guitar and Quebecois folklore locally and internationally with the bands Rosier and The Duhks, and with several other projects and collaborations.